A little about
Vibe Commerce
What is the "vibe" all about? Plainly put, there's just no fluff. No smoke, mirrors or sleight of hand. Just good old-fashioned, roll up your sleeves and get it done, top-notch work. We're good at what we do, and know our boundaries. E-commerce development on the AspDotNetStorefront platform is where we hit home runs.
Vibe Commerce is a small team of dedicated techies that can also speak your language and understand your vantage point, because we've been on your side of the equation. Being involved in ecommerce retail operations for several years sharpened our business sensibility. We are not disconnected designers and programmers. We get it.
Give us a chance to assist you with your AspDotNetStorefront project - it can be a minor tweak or a full site rollout. Turn-key or hands on, we are willing to work in any capacity that best suits your needs and budget. We strive to provide not only best-practice, top quality work, we strive to provide our clients real, earnest value.
Our clients
Rock!
One of the most exciting and rewarding aspects of what we do is getting to know our customers more personally and learn about their businesses.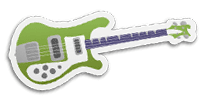 Vibe Commerce has really been an extension of our business plan because of how reliable and trustworthy they are as partners. We appreciate their devotion to producing quality projects for us.
Recent Work
Technologies We Embrace
Microsft SQL 2005 and 2008
XSLT - Extensible Stylesheet Language
XHTML - Well formatted HTML
CSS - Cascading Style Sheets
Javascript and AJAX
jQuery Javascript Library
Microsoft C# Programming Language
Mobile Friendly Responsive Design